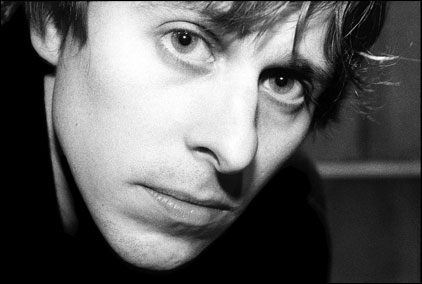 Ken Stringfellow - The Lovers Hymn.mp3
Former posies frontman and an incredibly talented artist but hasn't quite made it through to the mainstream as a solo artist just yet, however he is no relation to Peter so that must be of some consolation for Ken. His voice is both entrancing and gallant, glistening when the song needs it and adding a raw edge when the song needs some grit to shake things up. From the mainly acoustic guitar and vocals of "One Morning" to the pensiveness dance of "Find Yourself Alone," through the spring of "Uniforms," Ken really captures the essence of pop and stamps his name all over it.
The more you listen to the album the more you feel it sinking through your skin before you become completely saturated by it and before you know it you have played it five or six times on the trott. Being an old romantic as I am I have chosen this song as the showpiece, it is beautifully written and makes you believe that true love is still outhere. After you get beyond the throwing up you find this is a great love love song that has a warming subtlety attached. Click
here
to purchase your copy of the album.