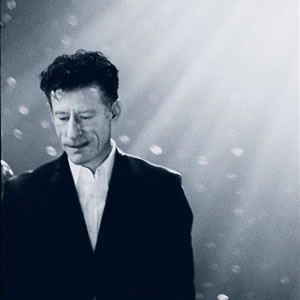 Lyle Lovett - Stand By Your Man.mp3
While from the outset
Lyle Lovett
sounded like a hard artist to pigeonhole, his sponsors at
Curb Records
and
MCA Records
seemed determined to sell him as a country artist, though the blues and retro-jazz leanings of Lovett's second album,
Pontiac
, suggested that strategy would only be practical for so long. With
his third album
, 1989's Lyle Lovett and His Large Band, Lovett seemingly sidelined any career aspirations as a mainstream country act he or his handlers may have held.
Stand By Your Man
is quite an inspirational cover and only really works because of Lyle's dead pan style, I think if he had tried to add a comedic tinge or had chosen any other way it would have fallen some what flat. However because Lyle has such a unique flavour and certain charm he preforms this cover perfectly and I think this is probably one of most inspired and best cover versions I can think of.
Click me
to buy.