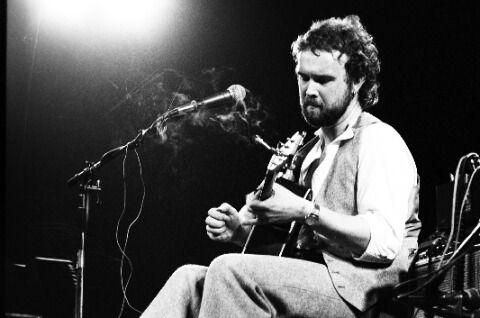 John Martyn - You Can Discover.mp3
I don't know what
John Martyn
track the guy in this story
(
Under the Influence by Steve Ireland
) is listening to, but
he's definitely chosen the right man.
He wants to surround himself with the great drinkers of
our time, writers (Hemingway, Bukowski, Carver),
actors (Reed, Burton, Harris), and rockers (Wood, Moon, Nilsson),
and immerse himself in their hedonistic ways, with the goal
of one day achieving the ultimate prize, full blown alcoholism!
It's hard not to like this guy, as it's hard not to like John Martyn.
Drunken lunatic by day, gobsmackingly beautiful singer
songwriter by night.
A recent documentary showed him barking at a polite Old
Grey Whistle Test audience "WHERE'S THE MONEY",
before falling into an angelic version of one of his classics.
The song I've gone for here is off the album
Sundays Child
,
not his best, but this track would be in my J.M. top 5, now
where did I put that list, oh I'm using it as a beer mat, shit.
Oh well, cheers... Dr Johnny.
(
click here
to buy
Sundays Child
from AmazonUK)