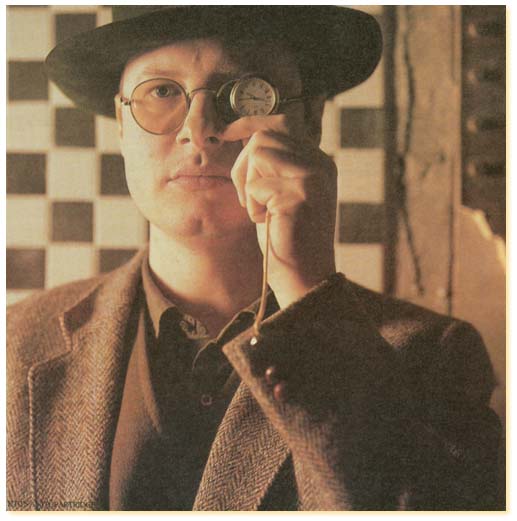 XTC - dear god.mp3
To my mind, one of the finest bands to emerge from the 70s Punk/New Wave scene was Swindon (England)'s finest –
XTC
. Although dogged by breakdowns, bodged breakthroughs and plain bad luck, XTC have never really gone away and their idiosyncratic influence is obvious on many of the big new (innovative!) guitar bands of today. They remain hugely respected in certain quarters – including my speakers.
XTC had their own clear influencers too – namely 60s Kinks and Beatles. Their sound is often quintessentially quirky and English and this may, in some respects, have affected their career sales. Ironically, this track ('Dear God') was not on the original pressing of the tremendous 1986 album Skylarking – but was later included thanks to unexpected pressure from sharp College DJs across America. I believe that the song has since been covered by many incl
Tricky
and
Sarah McLachlan
. Does anyone know their versions and are they as stripped down?
The lyrics
to the powerfully simple yet profound 'Dear God' speak for themselves. Written as a letter to God asking how (on earth) can we believe in Him? (The irony being – how can you write to someone/thing in which you don't believe in!) The opening verse is spoken by a young child and is followed by writer Andy Partridge's heart-on-sleeve desperate plea for proof. Positive atheism in a dark, dangerous & cruel world. Perhaps some of us have been there? But then, one man's honesty and honour is another man's misguided blasphemy. Maybe it's not that he doesn't believe, but more a case of he CAN'T believe. Makes YOU think, I hope.
Find out more about XTC and their music catalogue. Much has been re-mastered in recent times and is now available widely.
(
click here
to buy Skylarking and others from XTC's idea records shop)